Express yourself. Find your hidden talent
Get creative and be inspired from the shores of Blessington Lake.
Paint & Prosecco
Live painting class. Learn how to paint a step by step masterpiece while taking in the views of beautiful Blessington Lake and drinking some Prosecco.
Terrarium Workshop with Pat Keville
The Terrarium Workshop is an easy way to have fun and explore your creative side. Each kit includes plants (succulents & cacti) glass containers, specialised compost and minature handmade tools. Terrariums make a wonderful accompaniment to an office desk and are as unique as the hands that made them.
In this workshop we will learn to design and build a terrarium. Choose the plants layering of materials, planting and decorating. Generally getting messy and having fun.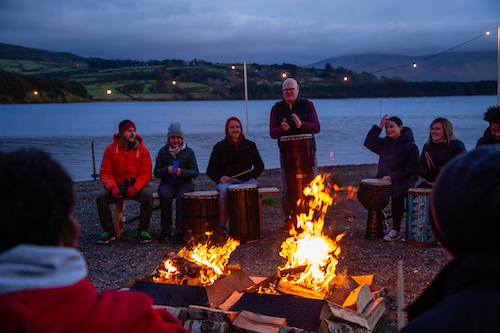 Drumming Workshop
Drumming workshops available on request
Corporate Bookings/Enquiries:
P: 045 900 670 (press #2 for Activities)